News! AUGHHHHH
sorry. It just happens to be so many updates on one day and yet so little on others. Infuriating.
Anyways, there is news. Whoooo.
That bunny looks suspicious to me. Anyways, when you play it you get spring stuff. Not very fun in my opinion but OK if you want to not be able to survive this spring.
How fun: Christians make these holidays like Christmas and Easter for religious issues and non-Christians get to benefit from it by getting presents and doing egg hunts for no reason.
Didn't I just say the other day about Zios is some weird god? Wow, why does AJ even bother celebrating Easter?
I'm just gonna say wow.
Next.
This probs got last place in the contest thing. Still, pick up your deep space items. Umm, non-members, you guys can but footprints, at least?
Yes, you just came and now you leave. YES, GO AND BREAK OUR HEARTS AND GO TO A "COOLER" PLACE LIKE CLUB PENGUIN AND EAT EVERY PENGUIN ALIVE SO YOU CAN PUT NONMEMBERS OUT OF THER MISERY!!
especially mine :|
Anyways, we continue.
eh. No big deal, I was expecting a 2nd land reptile anytime now, wonder how ugly it will look. If you don't want me to ruin it, fine. Get out of this website now.
OK, here it is:
GECKO
Seriiously, its not an iguana or anything like that because think about it geckos have been in Jamaa FOREVER but the animal never came out!
examples: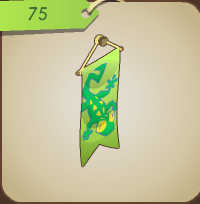 crazyd94's color test:
orange:
very close match.
next, green:
also close.
OK, so the penguin claw came too:
And bye.